Qualifications such as an NVQ can be a great way to showcase your skill set to potential employers and increase your value as an employee at your existing workplace.
In some cases, employers may offer free training, including NVQ qualifications. You should be able to find out more about training opportunities from your manager or the HR department. If you're looking for a job, then you may find this information in the job application description.
In this article, we'll discuss the benefits of an NVQ qualification for both employees and employers as well as the basics of what an NVQ qualification entails.
What Is an NVQ?
NVQ is an abbreviation for National Vocational Qualification. These qualifications are used as a pathway for further development. It's a work-based learning method and can take place at a school, college, or work.
An NVQ has different levels, and each one of them will involve various activities that will test your knowledge. An NVQ is available in a variety of different subjects which can be applied to careers in a number of different sectors.
Some of the most popular NVQ courses include; administration, plumbing, social care, catering, teaching and childcare, management and business, hairdressing, and IT. An NVQ doesn't have a specific time limit – which allows you to complete the course at your own pace.
How To Qualify For An NVQ
The majority of NVQ's don't have set requirements, and you can be of any age. The idea is that you'll choose the level that suits your current situation.
i.e. someone with little or no experience will start at a level 1, meanwhile someone with some training and experience might start at level 3.
Some NVQ's require a work placement which allows you to practice and develop the skills that will help you complete the qualification.
NVQ Levels and What They Mean
You will be able to go through various levels of the NVQ, each one implying something different. There's a total of five levels, with each one of them becoming more detailed as it progresses. Here are the levels you will have to go through:
Entry Level – If you're someone who didn't have the opportunity to gain enough knowledge or qualifications before, then this level is ideal for you. It starts with the basic knowledge level of application.
Level 1 – This level will pretty much introduce you to the subject you decided to study. It will focus on routine tasks and offer you the basic knowledge about them.
Level 2 – At level 2, you already move to more complex duties related to your work. It will help you understand the subject better and gain more knowledge about it.
Level 3 – The number of duties that you will have starts growing, and they become more complex as well. This level also includes more autonomy and responsibility.
Level 4 – When you get to this level, you will notice that it already offers a detailed learning level about a certain work area.
Level 5 – The last level of the NVQ will teach you about your work area on a much deeper level, so you can gain more knowledge and learn how to deal with various tasks.
What's also important for you is that the NVQs have equivalents as well. Although the qualifications are vocational ones, you can still measure them based on different certifications.
For example, a level 1 NVQ may equal ¾ GCSE grades D-G, a level 2 equals 4-5 GCSE grades A*-C, and level 3 equals 2 A levels. Meanwhile, level 4 is just like getting a Higher Education Certificate/BTEC, and level 5 is like getting a Higher Education Diploma/Foundation Degree.
Benefits of an NVQ?
Studying for an NVQ offers you quite some benefits worth considering. These include;
It will serve as evidence of your practical ability to your future employers.
No formal qualifications are needed in order to help you get started.
It's easy to learn and earn money at the same time.
It offers you a flexible route into the industry that you've chosen.
Even without any exams, it will let you obtain a recognised qualification.
Can You Do an NVQ for Free?
In some cases, you may be able to complete an NVQ for free. I've found that some employers will pay for staff to complete NVQ qualifications and other training to better improve their team.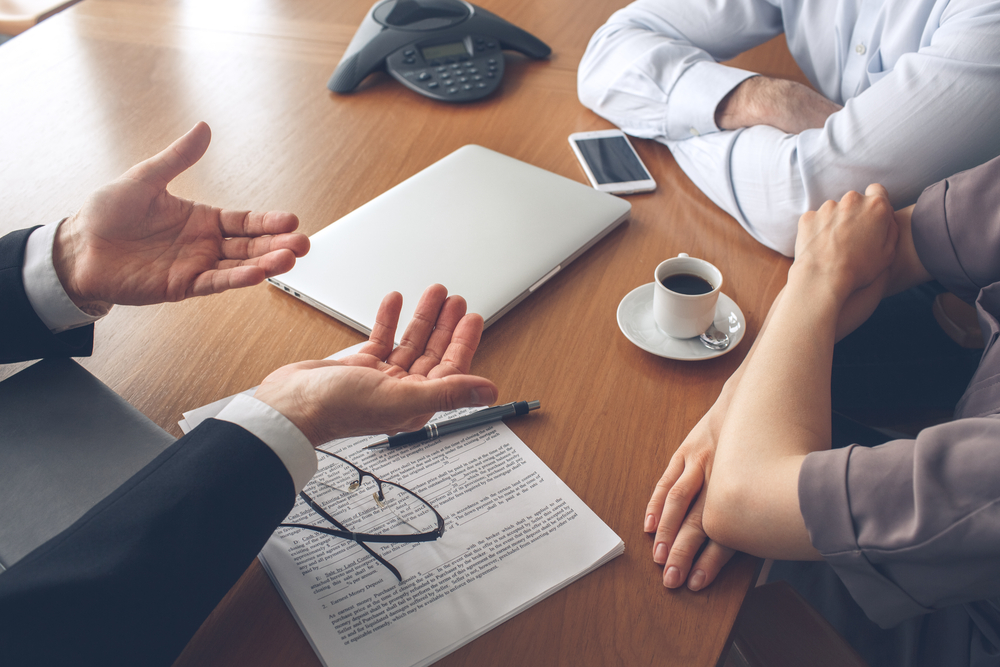 You should be able to find out if your company offers NVQ's by asking a line manager or someone in HR. If you're currently looking for work, then the additional training available maybe included in the job description or could be discussed during the application process.
The vast majority of companies will require you to commit to the company for a certain amount of time when they pay for training and qualifications such an NVQ. If you leave the company before completing these commitments, then you'll be asked to repay these costs.
The Benefit Of Employers Funding NVQ Qualifications For Employees
In many cases, employees aren't the only ones who can benefit from learning and obtaining and NVQ. There are also a number of benefits for employers.
Here are some of the advantages I've found. These may help you to argue your case as to your employer offering free NVQs for their staff.
More Competent Employees
Employers look to employees to be their very best to allow them to reach their goals as a company.
Training can help employees to significantly improve their knowledge and experience, which can then be reinvested back into the business to help further this desired development and growth of the company.
Company Image
Employers offering NVQ training can present a better company image to those looking for jobs. As a result, it may motivate people to either apply to the company or choose the company over another.